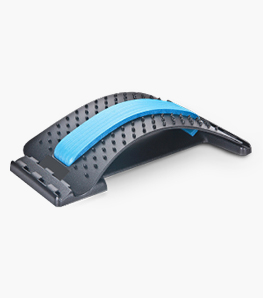 Physio Back Stretcher

€59.95
Corrects your posture and relieves back pain in 10 mins per day.

Helps to relieve back pain and spinal pressure

Short Term Results: After the first stretching session you will be able to notice improvements and relief that lasts the entire day.

Long Term Fix: On average, customers have manifested improvements after 3 to 5 days of constant and proper use and significant relief after 2 weeks of use.

Confidence & Posture: It is designed to sync with your spine's natural curvature and be comfortable enough for you to relax and stretch passively. After 2 weeks you will be walking taller and more confident with a better posture.