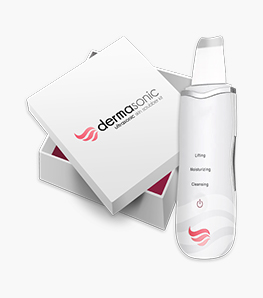 DermaSonic™ Skin Scrubber

€59.95
This Ultrasonic Skin Smoother is Removing The Need for Spa Facials - and for Half the Price

Get A Spa-Level Facial, Clear Clogged Pores & Enjoy Blemish-Free Skin From Home

Remove blackheads and pimples instantly.

The deepest layers of your skin get cleared quickly and easily with penetrating ultrasonic vibrations.

Improve your complexion, remove deeply clogged dirt from your pores.