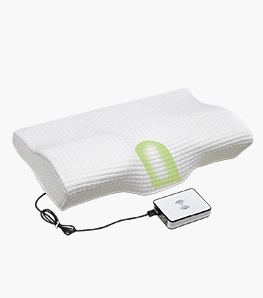 DreamBliss™ Smart Pillow

€69.95
The electric pillow that is revolutionising the physiotherapy market

This pillow is made of memory foam, a very comfortable material that adapts to your neck and head while maintaining its firmness.

On both sides of the pillow there is an area that prevents the neck from moving, so you can always maintain stability.

The battery can be recharged thanks to a USB cable that you can connect to your mobile phone charger or to your computer.