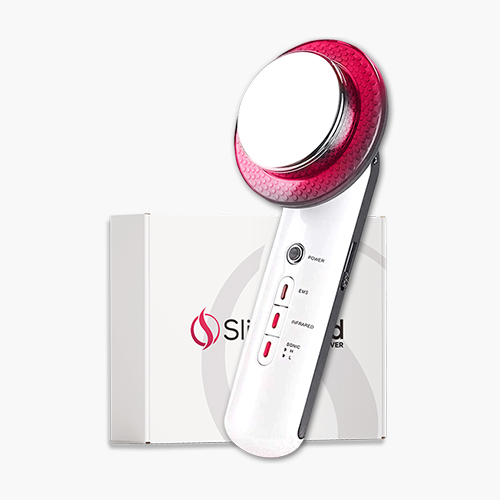 Ultrasound Cavitation Device
$119.95
Ultrasonic Cavitation Technology
Non-Invasive with Zero Side Effects
Improve Circulation & Boost Energy
Handheld & Portable

30 Day Money Back Guarantee on All Purchases

Under 24 Hour Worldwide Processing & Shipping
This handheld beauty device utilizes breakthrough technology with of ultrasonic cavitation which has been scientifically proven to help reduce cellulite and shrink fat stores through low-frequency ultrasound waves. This method was only previously available in expensive clinics for premium prices, but now the same technology is included in a handheld and accessible device. Simply plug it in, and enjoy the 3-in-1 features of: Ultrasound Cavitation, EMS Massage Therapy and Infrared Heat. Each with their own unique benefits, the 3 combined treatments will help to boost energy, improve circulation and may help to reduce fat stores.
Plug sent according to Shipping Location selected at checkout.
Color:White
Material:ABS
Plug:EU/US/AU/UK Available
Input:100-240V
Output:15V 800mA
Frequency Of Sonic:1MHz
Weight:205g
Size:6*19cm/2.36*7.48in
Frequently Asked Questions
How do I know my order is secure?

When you make purchases online on our site, we always safeguard your payment data. That's why there is an image of a padlock next to the domain address.

In order to do that, we always use an SSL Certificate. How do you know we have this certificate? An icon of a locked padlock should appear in the URL bar of your browser. Plus, our website domain name should start with https://, which means our website is secure.


An SSL (secure sockets layer) is an encryption method that all online retailers who deal with credit or debit card details must have. An SSL encryption stops hackers from accessing your personal or financial information, ensuring your details are secure and safe.
Yes! We ship globally to most locations.
Do you provide tracking?

Yes. All items that we dispatch have door-to-door tracking available through our Support Center and a dedicated tracking link.
What if my package is held?

Sometimes your package may be held by your local postal office, courier or customs. In these cases, please reach out to the direct holders of your package at that time. If you are unable to make progress, please speak to our team.
What if I want to return an item?

We are happy to help you return any unwanted items. Simply speak to our Customer Service team via the Support Center and we'll help you handle the return quickly and efficiently.