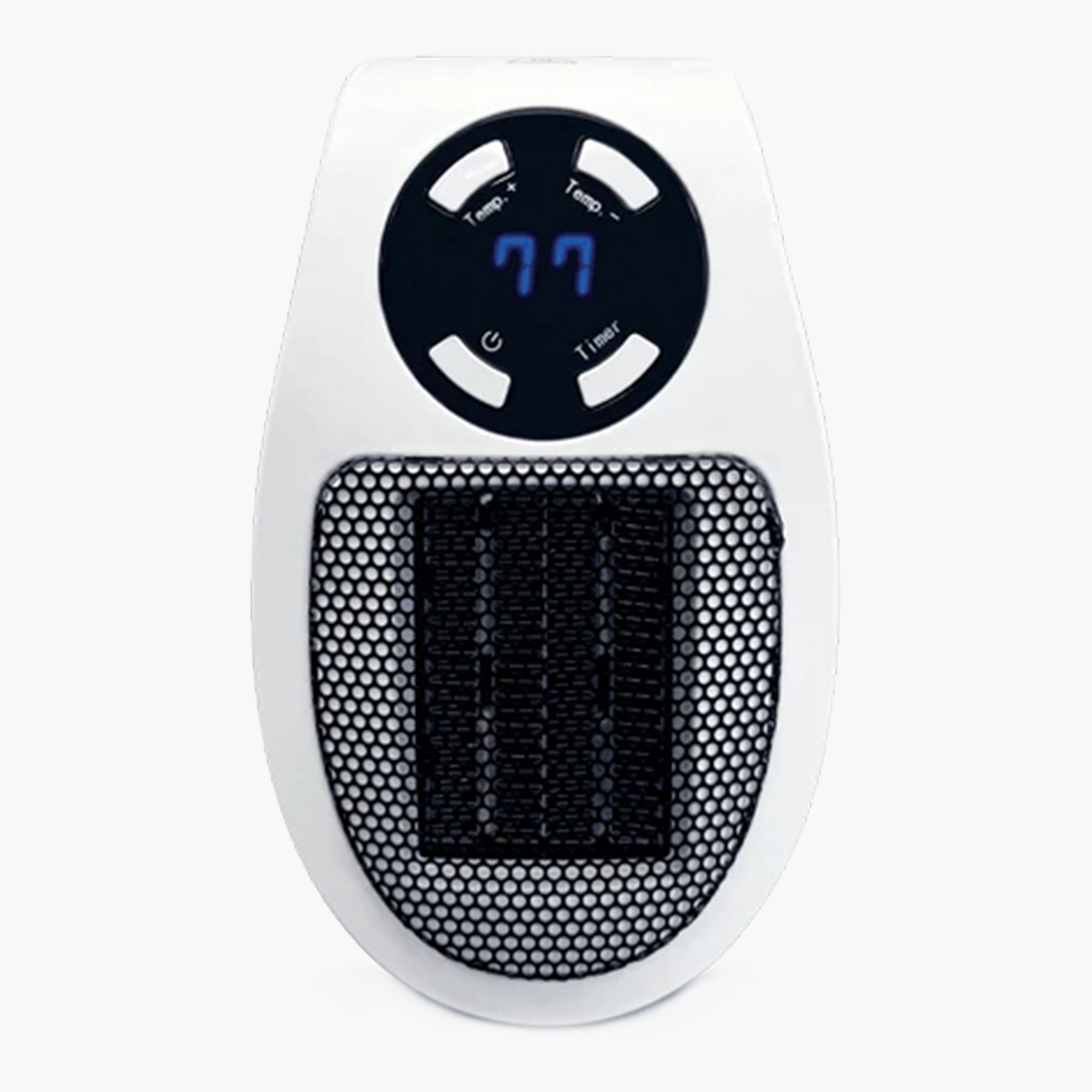 Portable Electric Plug Heater
$39.95
Rapid, targeted, personalized heating
Convection ceramic heating technology
Antimicrobial filter that catches dust and prevents mold from growing
Energy-efficient, cost-saving heating solution, targeted, personalized heating

30 Day Money Back Guarantee on All Purchases

Under 24 Hour Worldwide Processing & Shipping
Portable Heater makes your space warm and toasty in seconds. With convection ceramic heating technology, it uses less power, making it more energy-efficient than other heating solutions. With this cost-saving heater, you can quickly turn your desk or bed from cold and frigid to warm and cozy.

With this Portable Heater, you can feel the warm air instantly blowing in your direction. Within minutes you'll be surrounded by pleasant warmth and will be able to comfortably relax.
Material: Plastic
Input: 120V AC 60Hz
Dimension: approx. 4.3″ x 2.8″ x 6.5″
Operating Modes: High and Low

Frequently Asked Questions
How do I know my order is secure?

When you make purchases online on our site, we always safeguard your payment data. That's why there is an image of a padlock next to the domain address.

In order to do that, we always use an SSL Certificate. How do you know we have this certificate? An icon of a locked padlock should appear in the URL bar of your browser. Plus, our website domain name should start with https://, which means our website is secure.


An SSL (secure sockets layer) is an encryption method that all online retailers who deal with credit or debit card details must have. An SSL encryption stops hackers from accessing your personal or financial information, ensuring your details are secure and safe.
Yes! We ship globally to most locations.
Do you provide tracking?

Yes. All items that we dispatch have door-to-door tracking available through our Support Center and a dedicated tracking link.
What if my package is held?

Sometimes your package may be held by your local postal office, courier or customs. In these cases, please reach out to the direct holders of your package at that time. If you are unable to make progress, please speak to our team.
What if I want to return an item?

We are happy to help you return any unwanted items. Simply speak to our Customer Service team via the Support Center and we'll help you handle the return quickly and efficiently.